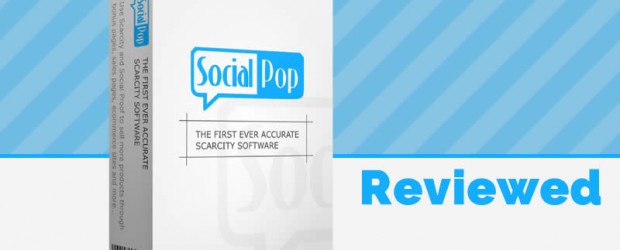 Last week I ran a launch called Social Pop.
It was a popup scarcity tool that I had bought to sell
and I wanted to make sure I could get a really good
launch completed before the end of the year.
I scheduled the launch in for the 24th of November
and informed JVs that I would offer $11,000 in
prizes and 100% commissions across the
funnel.
First why did I do it?
The reason was because I hadn't seen it done before and
I wanted to get a good launch under my belt before Christmas.
Plus, it's never a bad idea to put affiliates first considering most
of them I've worked with for the last few years and will
continue working with for the coming years.
Expenses:
Social Pop Software: $25,000
Affiliate Prizes: $11,000
Support: $450
Time: ALOT :S
Total: $36,000 (eek)
.
Launch Revenue:
$120,000
Sales Made:
Fe: 1500 ($21 – $29)
OTO1: 769 ($47 – $67)
OTO2: 290 ($197)
OTO3: 91 ($27)
So the numbers would show that in order to make
money from this launch I would need to
either make $36,000 on the after launch
webinar (Which is possible) or I have
1500 new buyers that I could promote
to.
After adding the new subscribers to my
List, it shows that there are 1200 new
people that weren't already on my list.
What's really cool is I know I'll make
the money back simply through email
marketing; by finding and promoting
complementing products to Social Pop,
to the new subscribers on my list.
Already I've made $10,000 post-launch
through mails and webinars with this
list which means I'm only 26k in the
hole (YAY). I will probably make it up
before Christmas if not within
the next couple of weeks from
webinars etc.
Then there is another issue…
…would affiliates have pushed 6 figures
at 50% and did I just give up $50,000 on
top of the money I spent?
I don't want to think about that
So was it worth it?
NO – Not going to sugar coat it. It probably wasn't a great
idea unless I had a proven funnel I was getting 100% for
post-launch. I did manage to get more leads and more
exposure however, than if I had offered 50% to JVs.
Would I do it again?
Yes – I will probably do it again but I'll do it better.
Already planning the next one.
What I'll probably do is have a monthly FE product where I can offer JVs 100% up front, and then 50% backend.
Then in the upsell funnel I'll again have 100% commissions on all products.
This way affiliates are incentivized to push the FE hard knowing that the effort they put in, will be the result they get out. By doing something simple like simply offering good bonuses with a good push they'll make money.
I'm going to make money over the coming months from the
extra exposure and people are happy to push a monthly
knowing they will make money when they promote as well as
monthly moving forward.
What might have been a better idea:
Another variation of this which will be good to test is if I had
put this product on 50% to affiliates and put $50,000 into
the prize pool.
Numbers-wise it's basically what I gave up on the launch
to JVs which helped them to push more.
If I had made prizes total $50,000, could this bigger prize pool made me more money and brought in more JVs?
I would say "Probably" although the JVs that did get on
board did push as hard as they could in many cases. For
a low priced item it was actually quite a good launch
considering the product itself is related to scarcity
and not all that general.
Anyway – so I don't really know if it was worth it or not.
I know many of the guys who got on board would say in
a heartbeat it was worth promoting because they
made a ton out of it.
From my perspective it gave me the chance to connect really
well with the JVs promoting the product and there are
many great opportunities that have come out of that.
PLUS, a product I believe in reached business owners
and customers in a short period of time, and I'm already
fielding case studies from those using it to help their
conversions! Win-Win-Win all around!
Ask me next year if it was worth it