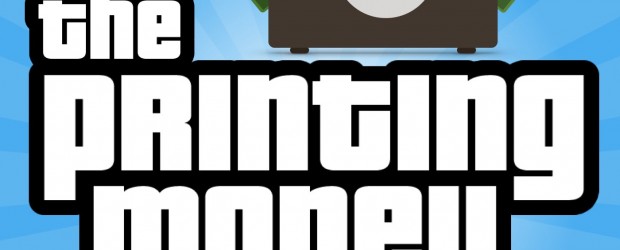 Podcast: Play in new window | Download (Duration: 55:08 — 50.5MB) | Embed
Subscribe: iTunes | Android | Email | RSS
In this interview I will be talking with a close friend and marketing master Adam Holland about opening the floodgates of online traffic and how you can grow your online/offline business.
About Adam:
Adam Holland is the founder of AdamHollandMarketing.com.  He started his digital marketing career after being laid off in 2008, and has gone one to generate over 500,000 leads and $7 million in revenue for him and his clients.  He's had his hands in over 100+ sales funnels and product launches and has generated as much as $51,000 in a single day.  He currently resides in Phoenix, AZ with his wife, 2 kids, and dog.
In The Presentation:
00:44 about Adam Holland
07:33 the mindset of success
16:34 being in control of your own reality
27:23 nothing is dead
32:28 getting started on ads
45:41 business and opportunities recommended for start-ups
48:24 what would you have done differently if you had to start over
50:01 book recommendations
51:42 tools recommendation
52:54 where to find Adam Holland

Transcription:
Mitch Sanders: Hello, welcome to the Printing Money Show. My name is Mitch Sanders and I'm coming to you live and direct from Sydney, Australia.
Now, the last few days have been a lot of fun again. I've been working on my race car, which I mentioned in the last episode. And I've got a big event this Sunday, the big event where I get to break in the car and make sure everything is working before I start competing.
So to say that it's been crazy is a massive understatement. I've been getting my hands dirty every day. I've been doing different podcasts for different people as well as managing my day-to-day business and managing my stuff. So I've been having a lot of fun.
00:44 about Adam Holland
Mitch: Now, I've got another very special guest on this episode. And this is someone that I've known for five plus years and he's a real character. Every day, he will pop up in my newsfeed in Facebook and he's either going really, really left wing or right wing in his political views, which always cracks me up because he's always got someone on his friends' list that doesn't agree with him and he gets into a bit of a debate. Or he's just got the most incredibly funny memes that just crack me up.
Me and this guy have vibed really well over the years because we're very, very similar. We like to push the envelope. We like to keep people on their toes. And we most importantly like to have a bit of a laugh. But at the same time, he gets shit done. And it's crazy to watch things panning out.
I don't remember the exact dates, but it was about three or four years ago that he actually hit me up to have me mentor him and I wasn't in the position to do that. And then it was only four or five months ago this year when I was like, "Brother, I need help with traffic. You're like a godsend. You need to help me." And he ended up getting on a call and doing some consulting for me.
It's just amazing how the tables can turn when someone's really passionate and really driven to move forward in something.
So let me just give you a quick read of his bio. He was actually voted as the New York Times Sexiest Man in 2014, but he asked me to leave that out. So without further ado, I'll introduce him.
His name is Adam Holland. He's the founder of AdamHollandMarketing.com. And he started his digital career after being laid off in 2008. He's gone to generate over 5000 leads and $7 million in revenue for him and his clients and he's had his hands on over 100 different sales funnels and product launches that have generated as much as $51,000 in a single day.
He currently resides with his wife and kids in Phoenix, Arizona – and a dog of course.
Adam, thank you and welcome to the show.
Adam Holland: Thanks Mitch for that awesome intro. Thanks for having me on. I'm so excited. This is a privilege to be honest with you. I'm really excited to share any kind of knowledge I can, any kind of experiences with these other fellow entrepreneurs or aspiring entrepreneurs. Man, we're going to have a good time.
Mitch: Awesome, awesome. It's crazy. I'll share with everyone how I ended up reaching out to you earlier in the year to help me with traffic. It goes to show what a lot of people assume doesn't really work.
And I don't even know if you know this, but you were posting some results on Facebook on how you are using Google AdWords for a client. At first, things aren't going well. And then you managed to turn it around and you did really, really well.
So the reason I reached out to you – because I didn't even know that you are running traffic at this point. I always see your stuff come up in my feed, but it wasn't until that point. So it's really, really powerful.
[Inaudible 00:03:55] share a little bit about what you're doing in your business if you're not already doing so and don't be one of those marketers that every single thing is "My business is so great. I'm so great. I'm blah-blah-blah." There's definitely a marriage between the two.
Did I tell you that? That was actually the reason why I reached out to you. I saw those results you did.
Adam: No, I didn't know. It's good to know.
Mitch: Yeah.
Adam: Note to self, post more screen shots. I actually took literally four screenshots today. I'm like, "Man, I should probably post these." And I'm like, "No, it's tacky." So you've totally turned me around. I'm totally posting my…
Mitch: I think it can definitely be tacky if you're like the usual biz op type guys that are like, "Look, I'm getting a quarter of a penny clicks and I just made $8 million." That's really tacky.
Adam: Right! "This is totally not Photoshopped. I still totally do live at home with my parents." That's tacky.
Mitch: And I know we both joke around about that because I've seen a few posts of yours.
Adam: That's funny you bring that up. For those of you that are listening that aren't connected with me on Facebook, please just hit me up on Facebook and send me a friend request and a message. I've got 2000 pending requests. So you got to send me a message to see those posts for everybody.
Yeah, I literally posted three or four days ago. I think it was a screenshot from a new biz op deal where there's a testimonials page. So I took a screenshot and I immediately went to Fiverr and I actually found two of the three testimonials, the actors that they paid on Fiverr to do the fake testimonials. I called them out on it. I'm just like, "You just got owned by AdamHollandMarketing.com."
The headline was like "A business opportunity so incredibly lucrative, we had to pay people on Fiverr for testimonials."
Mitch: Yeah.
Adam: So going to that political thing you said where sometimes I'm posting left stuff or right stuff, one thing is liberal and one thing is conservative. It's because to me, all parties are messed up. Everybody's totally hypocritical on stuff. I just got to throw my two cents in there and say, "This is why nobody makes sense just FYI."
Mitch: Yeah, absolutely.
Adam: Unfortunately, when you do that, the liberals one day will be bashing me and the conservatives the next day will be like, "That can't be right" or whatever. It's funny.
I just like paying that devil's advocate because I have an engineering background man. So everything is just like, "What could go wrong here?"
Mitch: If… then…
Adam: Yeah.
Mitch: Everything is an "If… then…" statement.
Adam: Yeah, exactly. Exactly.
Mitch: Absolutely. And that's one of the reasons why we vibe so well. It cracks me up how the whole political thing – and this is not a political show. So after I say this, we're going to stop there and start jumping into some entrepreneur questions.
But the big problem with Australia and the way the political system is (and it's the same way everywhere really) is they promise the world to get voted in and then we have no control over what they would have voted next. It's certainly a backward system and there's no real way for them to be punished if they made a decision that we, the people, don't want.
Adam: Right exactly.
Mitch: It's a big problem in the US as well.
Adam: Yeah, regardless of the parties.
Mitch: Regardless.
Adam: Regardless of whatever party votes that end or whatever, yeah.
Mitch: So let's grab that topic, throw that over there and not mention it the whole time.
Adam: Yeah, let's lighten up the…
Mitch: We've got a lot of left and right people that are going to listen.
Adam: Yes, I know. I did this with another thread. Let's lighten up the conversation. Let's talk about something lighter like gun control or religion. No, let's talk marketing.
07:33 the mindset of success
Mitch: Let's talk about marketing. Let's stay on topic. So what do you feel from your experience? Let me just give a little bit of background before I ask the question.
You work with a lot of people in a lot of different niches. You work with people who are in MLM or business opportunities all the way down to coaches and consultants and people who have their own business, their own products that they're promoting.
What do you feel makes the critical difference between those few who are really successful and those few who aren't?
Adam: It's always going to sound corny, but it always comes down to mindset. That's the thing. So many people get so focused on "I need to learn this strategy or this new traffic tactic" or some other little loophole that may or may not come and go. But most people go in with completely the wrong mindset.
When you look anything that's been successful regardless of the niche, it's because they just failed forward so many times. It wasn't a question of if they're going to be successful. It was more of a question of when.
Some more specific examples is like that I've been working with now recently (we're in the middle of a launch. We're actually just closing it up tomorrow. We'll probably do a little re-open for three or four days or whatever), basically, they had done some other previous launches that were much more broad products and this is a much more niche, a smaller demographic that would be into this kind of info product. So we knew the launch wasn't quite going to be as big, but I didn't want to go on with that expectation. I wanted to go and get just as big if not bigger than the last one even though the niche that we're going after is much smaller.
One of the things that they brought to the table as we were going through the launch was "We need to bob and weave. We need to keep figuring out what is and what isn't working to try and increase these results."
That launch is going to easily hit six figures. And when we do the re-open, it will probably go to $120,000 or $150,000 at least, plus they have lots of backend and stuff like that.
But the reason why is they're a much more easy client to work with because they have that understanding of "Oh, this is failing. This isn't working.
Let's can it." No, "What else can we do? What else can we optimize? What can we do to increase those results?"
So specifically one of the things that I did was I identified they were having e-mail deliverability issues and the other thing was their e-mail copy really wasn't that good. I basically sent them an e-mail. Actually, I think I still have this up in my screen. So let me read this to you. I sent one e-mail. I got a huge response, a bunch of unsubscribes, but also a lot of replies.
I basically said, "Have you gotten your open rates back over 10%?" And he says, "When you say back over 10%, did someone tell you that you were usually getting 10% open rate on our list because I haven't seen that those open rates with our main list in six years or something. Sub list, customer list, yes. But our main list, no."
Then he says, "That said, the e-mail with the subject line and the copy that I suggested got about 11% open rate." And they said they've been averaging 4% to 5% open rates throughout their promo to their main, big list of 200, 250, 260,000 I think or something like that.
So literally now instead of 10,000 clicks or 5000 clicks, whatever it was before, it's like double that just from a little tweak in copy.
So most people give up when they're like, "Well, we're only getting this response rate. Maybe the list doesn't like this kind of product." No, hit them harder, change the copy around, get something that's going to get attention.
Mitch: Put some pictures in there.
A lot of people know this about me already. I'm often helping people with e-mail marketing because I've sent over a half a billion e-mails in the last six or seven years. And sometimes, it's as simple as putting an image in your e-mail or putting in a screenshot of a video, the first frame with the play button.
Adam: Yep!
Mitch: This is obviously to talk about low click through rates. But yeah, if you're wanting to increase your open rates, just try different things.
You would have clients who you coach this all the time on. Think of the most abstract thing that you could think of like "This is what happened when I took the milk out of the fridge" and put that as your subject line.
Adam: Yeah, that's one thing. Most people, when they're trying to market their products with e-mail, they're trying to come up with this whole corporate newsletter theme and copy. E-mail has been around for so long. It's almost like the modern day version of the text message. But if you're writing your e-mails, you should be writing them almost like a text message to a friend like "Hey. Sup?" as the subject line.
That's going to stand out a lot more especially now (at least at the time that we're doing this particular interview). Recently, it was Black Friday. Everybody and their mothers are getting ready for Cyber Monday, electronic and cyber Monday deals. I was like, "Oh, my God! My whole inbox."
Mitch: Absolutely. I'm in Australia and I got hundreds of them. We don't have Black Friday or Cyber Monday at all, but obviously I'm on a US list and I'm hammered with it. So by the 20th e-mail on Black Friday with the subject line "Black Friday," I'm just deleting everything.
Adam: Yeah, exactly.
Mitch: And it's also just using common sense, which a lot of people don't have. But I'm pretty sure you sell it for $495. Or is it $497?
Adam: What? Common sense?
Mitch: Yeah.
Adam: I sell common sense for that much?
Mitch: Yeah.
Adam: Whatever, yeah.
Mitch: I think there's an info product that one of us created somewhere. But yeah, if you're just using common sense, if everyone is going zig, you go zag. You just do the opposite of what everyone is doing.
Adam: Yeah. I e-mailed my list what you're talking before we hopped on the interview here about one of my offers as a follow-up course that I created. And instead of doing the typical "Hey, Black Friday deal 80% off" upfront, my subject line was "Black Friday brawl (video inside)."
I didn't want it to come across like a marketing message, so I made a page and I swiped a couple of animated GIF images and one of them was like a news thing. And I Photoshopped it so it said, "Live streaming. Buyers' rush for Adam's product" to make it look like where people were like riding in the streets to get my final product. And then underneath, it's just like "No, this is a joke. The above headline is a joke, but this saving isn't a joke. Click here" or something like that.
So again, it's just a total pattern interrupt. It's totally just having fun with it. If you're not having fun in your business, you're doing something wrong.
Mitch: Absolutely! We have a very broad listener base for this podcast. This goes for an offline business as well. This goes for a mechanic workshop or a café. You could do all of this stuff with your client base in whatever business you're in. Don't just think this is based on internet based businesses or marketing based businesses like Adam and I have. This is something you could do anywhere really.
Adam: Yes, absolutely.
Mitch: And it's, again, zigging when they're zagging. When you've got all the other cafés on the street offering "Every 10 coffees you buy, you get one free," change that up. Give them "Every five coffees, you get one free."
Adam: I don't know. Are you familiar with Cards Against Humanity at all? Have you started this game?
Mitch: Yeah.
Adam: They've got a rabid following with their e-mail list and they literally did a promotion that was "Here is your deal today. Give us $5." That was it and they literally raised $72,000 of people just sending them $5 because they love their brands so much and they didn't purchase anything.
Mitch: Yeah. They also did well when they sold a box of poop, of cow poop and they ended up selling a couple hundred grand of that.
Adam: Yeah.
Mitch: Actually, we got really excited to buy cow poop. It comes back down to…
Adam: Know your audience. Yeah, that's a JV that I wouldn't have expected.
Mitch: Yeah, exactly. I'm surprised we haven't bought it, but $180,000 worth of stuff? Yeah, exactly.
Anyway, we're going on a little bit there. But you can tell, me and Adam, we really love marketing and we could talk about it for days. But I'm very aware that people that are listening to this podcast are on their way to work and the drive is only about 40 minutes to an hour. So we've got make sure we get into the meat and potatoes of the questions.
16:34 being in control of your own reality
So Adam, in your bio that I read out before, you said you got laid off in 2008. What really pushed you from being laid off?
I know there are a lot of people in the US and all over the world that get laid off and they're just like, "I got screwed. The government should help me now." What made you go, "Oh, I'm in control of my own reality. I need to make something happen. I need to feed my family. I need to house my family. I'm going to go and make this internet marketing thing work?"
Adam: Yeah. My journey, more or less, started around the end of 2003 and beginning of 2004. In 2004, I was going to graduate from college with an engineering degree that I didn't really want to use because I saw what engineers looked like 10, 20 or 30 years down the line. Some of them, it seemed like they were making more money, but I knew better. They were also working 70, 80 hour weeks. They are getting paid on salaries. No matter how many hours they are working, they are still getting paid the same amount. And the lifestyle was horrendous.
So I was introduced to a network marketing industry back then. And that was one of my first big eye-opening, "Wow! I can write my own paycheck." I then went on and did a couple of different opportunities and promoted, but I had very, very minimal success.
At the end of 2007, I got introduced to a travel business opportunity through a buddy of mine that I found online because he showed people how to generate leads online. That was my intro into what internet marketing was and lead generation and sales funnels and all those works.
And I actually made a few thousand dollars with that in my first several months online. I'm like, "Wow! I actually could find some real success doing this whole internet marketing thing, connecting with people, the ideal person that I want to work with" in that case or if it's the case of you're selling an e-commerce product or something like that, a physical item or whatever it is. You want to connect with that ideal target market. And the internet is absolutely the best way to do that now. It's a million times better it is now than it was back then.
But as soon as I started making a few thousand dollars, I was super ready, fired up to invest that back into marketing. And I was going to fire my boss a few months later. Well, he beat me to the punch because it was a technical sales job. I had probably gone through four or five different jobs after college and I realized employment, working for someone else was just not for me. So they made me do the punch. I got laid off at the end of February 2008 and I was just like "Wow!" I wasn't sad and upset at first. I was…
Mitch: You got a head start.
Adam: Yeah.
Mitch: 2008 would have been a pretty bad time to get laid off and try and figure out stuff.
Adam: Yeah, exactly. And that was the whole thing. I couldn't invest back into marketing at that point. I wasn't making that much to begin with at my job and I was barely paying the bills. So, to have an extra two to three grand really only meant that I needed to find a job or make enough money to not find a job and I only had a few weeks to do it. That being said, it was not going to happen.
And I was excited when I got laid off because I knew the opportunity in the back of my mind and what it was. I had found the opportunity to have that time to network on my business more, but I realized, "Man, this is going to take some more time to ramp up and get a little bit more of a consistent income." So I ended up trying to look for a job.
So it wasn't until about two weeks, maybe three weeks after I had lost a job that I was literally going into depression and breaking down. I wasn't even able to look at myself in the mirror. I'm there standing in the bathroom and I literally just curled up in a ball in my bathroom floor of this little flat, less than a thousand square foot flat that my wife and I were living in at the time. I was just like, "What kind of a man am I? I can't even support myself, much less my family." I was just in a really horrible spot.
And I realized I need to draw the line on the sand. I need to make something happen because my resume looks like Swiss cheese. It had so many holes in it. After you graduate with an engineering degree, people are like, "Wow! This kid is smart. I'm going to hire this guy. He's going to be a big asset to my company." And then after working for a few companies, your resume is like, "Wow! It looks like this guy just hops between jobs every 9, 12 months or whatever it is. He's not going to last long here, so we're just going to hire somebody straight out of college at this point."
Mitch: Wow! It sounds like you're a natural veteran, just staying in a job 9 to 12 months. I was able to stay in most of mine for three to six.
Adam: Yeah. Yeah. There's one job I was in for two years and a bunch of other fulltime, part-time jobs that I was in probably three years, three to six. So it's average of somewhere between the 9 and 12 months range. I got to be a little bit there, but luckily, we don't have to do that anymore.
Mitch: Yeah, absolutely. You're very unemployable.
Adam: Yes, exactly. It does seem impossible. There's no way.
Mitch: Awesome!
Adam: So yeah, I mean – go ahead.
Mitch: Do you remember what your very first business is and why you started it?
Adam: My very first, I wouldn't call it a sales job. It was vector marketing selling Cutco knives. I don't know if you're familiar with that. That was one of my first glimpses even before network marketing into the direct sales industry.
But actual business? I'm going to answer the question, but I'm also throwing you a curve ball because I find that when many people, myself included, go to start online, we're not looking to start a business even though we say we are. We're looking at generating an income. And there is a vast difference between the two.
When I got started, especially when I started earning a fulltime income online and I ran "business" up to 20 grand a month, those income streams totaled to 20 grand a month, but I didn't have any long term strategy. I didn't have any thought process in terms of what my business model was. So just like what happens with many people, even if they have some small success online, some of those successes will start to fizzle and go away because there was no business model built around that income stream or whatever those activities were.
Does that make sense?
Mitch: Absolutely! When you're on 20 grand a month, you're like, "Oh, my God! We're rich. I'm going to get my mom and dad a car. My brother is going to get a house. Everyone is getting houses."
Adam: I had seen so many people made lots of money and lose it. I was always very conservative with my money, which was a good thing and that saved my ass many times over in business over the last seven or eight years now. But at the same time, if I had gone and spent that money a little bit quicker –
I don't know if you know Brad [inaudible 00:23:18]. This is something I got from Brad from one of his talks five years ago. He basically says, "The worst thing you can do is go and make 100 grand in a month or two or three and then just have it sit in your bank account because you're just going to get very complacent. You're not going to want to do anything."
What you need to do is you need to invest in different things. You need to spend that money on yourself or on vacations. You need to do one thing or another so that money is no longer in your bank account anymore. So you stay hungry.
That was something that even now, I'm just like, "I need to make sure that I'm staying on top of all that and everything because right now, I got more in the bank than I used to make in a year and a half at the job. I need to make sure I stay hungry."
So it's like, "Okay, I'm doing this little product launch in one company and another product launch in another company. I got my own little mini product launch and I've got other projects in the backburner. I'm busy hiring. It's definitely a process."
I guess my biggest piece of advice for everybody is starting online or even offline, starting a business in general, you should be focused on income and that should be a major point in what you're looking at and your goals. But you need to also look down the line in terms of what is this going to look like six months from now.
"Am I working my butt off? Am I making money now? Yes, but how long can I sustain these hours or this work ethic or whatever it might be? Or how can I actually systemize more of what I'm doing and take more off of my plate?"
I can go on a whole side topic about former employee guilt for making lots and lots of money with very little time spent. "I used to work 60 hours a week to pull home three grand a month between one or two part-time, a fulltime and a part-time job. And now, it's just like, 'Oh, I did three grand today and I just checked my e-mail. I didn't do anything.'"
Mitch: Still in my pajamas and I haven't brushed my teeth yet.
Adam: Exactly!
Mitch: That's a really good point. There's a thing that we're all conditioned with because we go through school and the industrial revolution was big on this. I know that I battle it and that's what I work with my coach every week on and that is that if we're not working hard, we feel like we shouldn't get the money, meaning…
Adam: That we don't deserve it or something.
Mitch: … that we don't deserve it or something. And it's just because we've been conditioned for so many years that you have to work hard, you have to lose sleep, you have to do this and you have to do that.
That was one of the big lessons for me in being able to hire people. It wasn't until I fully started to let go of that belief system that I was able to hand the reins over and have managers that would manage my business and have managers that would manage those managers. And then I was able to get my freedom back.
And I'm sure you can relate to that as well. Everything is a mindset thing, but it's really tricky when it comes down to that because we're so conditioned that we've got to work 40 to 60 hours a week and then we'll bring in a thousand bucks a week.
I've had a day – I'm sure you can relate to this. I've had a day where we've done $120,000 in sales in recurring and it was that time of the month. It was one of the best months ever. If I did nothing then, I still would have made that versus if I worked really, really hard for it. And that's where it really tricked me and showed my mind that it's not so much about grinding away and being a slave. It's about being able to work smarter. So yeah, I'd definitely love to hear your thoughts there.
What's happening in this interview is we're jumping over a few of the questions that I had set out. But that's a good thing. We're flowing and things are doing really good.
Adam: We're on the same frequency.
Mitch: If I give you a bit of a nudge in a different direction, that's where I'm trying to push you towards a question or push you to get a little bit deeper on that topic.
Adam: Yeah, absolutely.
27:23 nothing is dead
Mitch: So, one thing that came to mind when you're talking about there's so much noise in the marketplace and really not knowing what to do – and I see it all the time. I actually saw an e-mail yesterday from a marketer, a quite a well-known marketer that said, "Podcasting is dead. This is what you got to do."
It's just ironic because I admit that I've been wanting to do a podcast for a year and it's taken me quite some time to do it. But the difference is nothing is ever really dead. That's one of the things that being around the marketing space that marketers always like to state at the top of the mountain screaming this and that and it's not necessarily true. They're trying to direct you in a pre-thought out direction that they have.
Adam: Right. 1
Mitch: I know the people I've talked to around Facebook are spending so much on paid media every single month. You are the perfect person to ask this. A lot of people come to me and they say, "Oh, Facebook is so hard to advertise on. Is it really worth it?" or "Google is 10 times harder than Facebook is because Google is so much older. Is it even really worthwhile advertising on Google?" It's, again, because they're listening to other marketers saying this is dead and that is dead.
What are your thoughts there? I know that things have changed a lot. But is it really valuable for businesses across all different niches to be using Facebook and Google for their ads?
Adam: Yeah, absolutely. Basically, what it comes down to is nothing is dead. Email marketing could be dead because of other things that have come about. I can send SMS or alert boxes or whatever you call those things like the cellphone notifications through a mobile app. Push notification, that was the phrase I was thinking of. "I can send personal notifications. Emails are dead." No, it's just one more strategy to add to your arsenal because there's nothing that's necessarily dead.
So the problem that I think most people have is they're trying to learn all of that. I'm not naming names or whatever, but Periscope is a big thing now. And there are all these marketers that are trying to jump on the new bandwagon of "Here's a new social media site. We need to come out with another $20 e-book on how to leverage this for your business or whatever."
The fact is most of the people that are doing that, leveraging Periscope, they already had these huge followings before Periscope even came around. It's just whenever you find a new medium to attract an audience through like that, there's a huge gold rush because a lot of the little loopholes that marketers tend to take advantage of have not yet been closed.
So one example, if you go back 10 years or 8 years (even when I was just starting to get online and Facebook wasn't around yet), the big social media site was MySpace. So what did people do? They'd make multiple, multiple profiles on MySpace. And not only would they add people as friends and add robots and software messaging them affiliate links to try to make some money that way, they literally had –
You could put Javascript on MySpace, meaning you could have basically your own code running there. So basically what some guy was doing was he had a piece of Javascript on their profile. So even if you visited their profile, it automatically added you as a friend and your friends as his friend automatically right inside the thing. So he literally went from one to like three million friends or something like that overnight. And it was messing up MySpace's servers.
So, is there always going to be little loopholes or is there always going to be strategies like that to try and make a quick buck? Sure! But what it comes down to is "Is it a sound business model? Is this something that's going to be lasting?"
That's the thing. There's nothing that ever really dies. Those little loopholes will die and you may want to take advantage of them while you can if it's within your budget and time investment that you have allotted. But most of the time, no, you just need to go where people are.
So when people just say, "Google is dead," it's like, "Well, they're still getting a few billion searches a day, so there are plenty of people and plenty of buyers there that are looking for your stuff."
Facebook, you've got some great targeting options there if you're promoting a fitness product. Guess what you can do? You can target a whole bunch of competitors in that space and put your products in front of them. Do you know what I mean? It's really interesting what you can do.
And each platform is different. I still do PPV, which is popup advertising. It's adware software. I don't install the adware. I just pay in…
Mitch: Just advertising.
Adam: Yeah, just advertise on it. I'm not doing spyware or anything like that. It's nothing illegal or border fringe or anything like that, but it's interruption marketing. I can still get that profitable.
So it's not that it's dead or it doesn't work or whatever. Everything takes time to master. Everything takes an optimization process. It's a process of learning, fighting your way through it and figuring out what works.
Mitch: Absolutely.
32:28 getting started on ads
Mitch: And for people listening who, whether they're wanting to start a business, have a business or wanting to improve their business, what would you say would be the real novice advertising platform to start on? Would you recommend Facebook and demographic targeting or more PPV and search-based targeting?
Adam: Typically with search, whether it's Bing or Google AdWords, you're going to tend to have a higher quality visitor if, again, it's on the search side because they're actively looking for a solution. So will you pay more per click typically? Yes, but you're also going to have a higher chance of converting that person into a sale and you are typically going to get more data and a lot more data faster from those platforms.
At the same time, again depending upon your product, Facebook is still cheap as heck. There are just too many people now. Facebook went through the same thing that Google did back six years or five years ago or so. It was the big Google slap. Everybody and their mother got kicked off of Google AdWords.
Mitch: Basically, you can still direct link affiliate offers. I was doing that and making money in 2008.
Adam: Yeah, exactly. So Facebook has gone through some of that same stuff and they're still going through some growing pains whether their ad department can be sometimes difficult to work with. But just find somebody that's got an agency type account or something or work with them directly. I think Facebook has an up-and-go program for small businesses and stuff.
So it's still easy to get on Facebook. You might hire even a consultant to look over some of your ads to make sure they're not borderline because there are certain niches like dating and weight loss and stuff where you're just going to have a problem with some of those platforms if you don't know any better.
Mitch: An example that I had was actually from yesterday. I was wearing a shirt in a photo on a blog post. And the shirt said, "F-star-C-K speeding tickets." It was actually for a podcast that I was promoting.
So I made the ad and it's been disapproved. I looked at the page and I figured that it's been disapproved for profanity or whatever. So I removed that and then tried to submit the link again and they wouldn't let me submit it again. And it was difficult. I couldn't message someone directly because you know what Facebook's advertising support is like.
Adam: Yeah.
Mitch: So I figured a way around it. It's a challenge.
Adam: It's interesting. I had something similar happened where I did a training video. I was going to do a boost post on the video or whatever I think on my fan page or something. And the shirt I was wearing – are you familiar with the phrase "Like a boss." Instead of the word like, it was the Facebook thumbs-up for like. So it's "Thumbs up-like a boss." So thumbs-up was the like. And they wouldn't promote it because the thumbs-up is apparently a trademark symbol of Facebook.
Mitch: Wow!
Adam: Yeah. I was like, "I got to reshoot this stupid video with another shirt on it just because of this thumbs-up?" I'm like, "Oh, my God! The next thing you know I'm not going to be able to wear the color blue because 'Oh, because Facebook's colored blue.'" So it just seems stupid and there are so many of those little stupid rules or whatever.
So yeah, connect with Mitch. Ask him if your ads are good. Pay him for some consulting time or whatever.
Mitch: Yeah, absolutely. One other thing that comes to mind around buying ads – and this is why I've always hired people like you to do it. How do I phrase this? I see it as gambling. You got to have a little bit of a gambling mindset when it comes to buying ads because you've got to hedge your debts. But at the same time, you have to be emotionless and level-headed in the campaigns.
So to someone starting out, what would you recommend? What are some of the things you're thinking about when you're running ads that keep you running them rather than, "Oh, you spent $500 and you didn't make anything" and you are like, "Oh, screw this. Ads don't work." And then you got an e-mail from a marketer saying that "ads are dead," it solidified the fact that ads don't work in my reality. What would you say or what recommendations would you make to keep your mind open, to keep your mindset to high?
Adam: My big thing isn't even necessarily – I mean, I do focus on the ads and I look at split tests and I try and improve my results and this and that. But again, just being blunt here and throwing you a little bit of a curve ball, I focus so much more on the conversion side of things that it almost makes – I wouldn't say it makes the traffic part relevant because it's still obviously important. You still need to generate traffic and leads and everything.
But most of the business models that I work with, most people just want to sit back and send traffic to their website and generate the sales. Whereas, I know if they're much more like service based or a business opportunity rep or something like that or whatever it might be, if they have to be some kind of a salesperson and be on the phone with their clients, I try and get them interacting with their clients (or their potential clients I should say) a lot earlier in the process and a lot more often than they may be even comfortable doing. That's just going to…
Mitch: Did I hear you say pick up the phone?
Adam: Yes.
Mitch: Is that what you're saying?
Adam: Pick up the phone. Do a freaking webinar. Hop on Skype with them, just e-mailing them a little survey saying, "Hey, reply to this e-mail."
Most people, when they get online, they are – I wouldn't say they're introvert necessarily, but they have that mindset where it's like, "I want to click some buttons and step back and live that digital nomad lifestyle and run my business from anywhere in the world, be on the beach and look at my cellphone and look at the commissions come in." That's all well and good.
But when you're just starting out and you don't have any systems in place to get or you don't have any metrics and numbers to look at and data as far as where you should or shouldn't be advertising and what ads are and what ads are performing better than another, guess what? Every freaking penny counts.
And especially coming from unemployed or basically no money as a marketing budget and me having to go through the grind of SEO and finally having to do SEO and to going on to paid marketing site, every single time that I've switched in learning a new marketing strategy, I've been able to make it profitable because I didn't just blow up my money in the first week, first of all, but I was much more focused on the conversion side.
Let me give you a very specific example. I launched a lead generation company in September. And then I took off most of October because in-laws flew in for 11 days and I flew to Tampa for five days.
Besides that, the first month of this company, I maybe e-mailed my list twice on it with my old dusty list that I haven't really built in years. Our list, by the way, is only 3500 I think right no. At one time, it was 25,000. So I've whittled it down over the years or whatever.
All that being said, most of the buyers that I got from my launch were from the $500 that I spent in Facebook ads and maybe even a little more than that. Let's say even for 600, 650 in Facebook ads, I generated about 26 grand, 26,500 I think in revenue. And a huge chunk of that was profit. The reason why I was able to do that is because I focused so much on the follow up process.
To give you an idea, one of the things that I did was I focused on the e-mail follow up in the subject lines so that it really, really spoke to who my target user was. And the second thing was for those people that were interested in getting started, when they click on the order button, instead of going right to the checkout page, there was another forum where because it's a lead generation service, I was getting their auto-responder company that they're using. So I'd know who we're integrating with basically, how many leads they want to generate and whatever lead package it was as well as name, e-mail, Skype or phone number. I think that was it.
But if they, on the next page, didn't order, I now had them on a much more segmented 'almost going to be a buyer' list, not quite a buyers list, but 'I attempted', 'possibly purchasing' or 'at least interested enough to fill out this form' list. And that list also had their e-mail and their Skype or phone and it also had their auto-responder service in there, the GetResponse, AWeber or whatever.
So there are two things that I do with that list. One is I connected the meter with Skype, phone and/or e-mail and in some fashion say, "Hey, I just wanted to follow up with you. This is a personal message from me. I just wanted to make sure that there wasn't an error with the form." And they are already getting these e-mails from the autoresponder by the way in addition. But I was making sure I hit them from Skype to see if they didn't see my e-mails or maybe I'd semi-stalk them and look them up on Facebook. You can do that. I personally did in this case.
Those are just little things you can do, especially if you're a business opportunity rep and you need to connect with people on a one-on-one basis, they need to know your face anyway. It's not usually a huge deal when you do stuff like that.
Another thing I did is you always want to use the data that you already have from that particular client. So in this case, one of the pieces of data I had was their autoresponder company that they use because they put it in that pre-order form.
So let's say it was the case of GetResponse. I actually had a follow up e-mail in that sequence that said, "Notification, your GetResponse account shut down" or something along those lines. The reality is they weren't going to buy anyway. I might as well mess with them a little bit and mess with their mind a little bit.
Now, they see the e-mail. It says GetResponse who they use right in the freaking subject line, they open it up and instead of saying, "Hey," being like a fake e-mail, whatever it would be – it's against CAN-SPAM. It can't be like a fake like, "GetResponse is going to shut down your accounts," not that kind of thing.
It was literally like, "Hey, I had a question from one of our clients asking if they're only doing 5 or 10 leads a day [inaudible 00:42:13] now and we start doing 100 leads a day for them, is that going to bring up any red flags with them putting the name of their autoresponder? GetResponse automatically plugs that little token in there. Is GetResponse going to possibly shut down my account?"
And I say, "Actually no. GetResponse, again, putting in that little token of whatever (it could say GetResponse, AWeber, ActiveCampaign, whatever they put in there, it's customized to them), actually, GetResponse will love you because as you build your list, you're going to have to pay them more money to e-mail your list. So you'll actually be a better customer for them and it's not something that can get your account shut down. As a matter of fact, they want you to create your list," that type of thing.
So completely turning it around, we got their attention and we held it long enough to show them, to walk them through that scenario about what getting your account shut down or not getting your account shut down might mean to them or whatever and then again pushing them way back to the order form.
So it's little psychological ninja tricks like that. I focus so much more on those e-mail follow-ups and connecting with those leads individually than I do, "Let me go and do my ads, poke around in my ads." It's all about getting whatever leads you have and turning them into gold.
Mitch: I'm just going to give you a quick plug there. If you're interested in learning some of the new ninja stuff on follow up, Adam has a really cool course out right now that's called FantasticFollowUp.co. I'll put the link below the blog post.
Adam: Yeah, I have two versions. The .co is probably going to be directed to .net version of it anyway now. But either way, you'll be able to find me.
Mitch: Excellent.
Adam: Thanks, man.
Mitch: And let me just summarize what Adam said for those of you who are not in marketing. What he's basically doing is he's using different follow-up mediums mainly via e-mail to give the same experience as a salesperson would do in person. And that's giving you as much exposure as possible to the product, giving as much exposure to you as a person and really just showing the prospect that they're comfortable enough to buy and buy from you.
That's what automated sales funnels do. And for those of you who don't know what a sales funnel is, a funnel is literally shaped like a funnel and from the top to the bottom, the top is the part of the funnel that's most open, which is someone who is very, very cold (they've just seen you or your marketing) and the bottom of the funnel where the little tiny hole is is where the person is ready to buy or actually buying.
So you want to move them through a "sales funnel" so that they start to get more exposure and understanding of the product and turn it into a buyer.
So that's really, really great insight. It really helps to have someone else preaching this stuff because I tend to talk about it all the time and I think there are a lot of guys that aren't around in the Internet marketing space and some that don't even have businesses that watch my videos and listen to my podcasts. I think they think that I'm just pulling these terms, like I just pull these terms out of thin air. So it's really good to have someone else talk about it like I do.
Adam: Yeah. We'll have some index or glossary underneath this post of all the nerdy business and marketing terms that we have used over the duration of this podcast.
Mitch: Absolutely!
45:41 business and opportunities recommended for start-ups
Mitch: And for someone starting out an online or offline business, what types of businesses or opportunities would you recommend that they learn to build to do their apprenticeship or if they want to jump into the deep end? What would you recommend?
Adam: My biggest thing is I had a technical background with my engineering degree, but every job that I had between college and now is sales related. So, no matter what industry that you're in, sales and marketing is always going to be the cornerstone of that business because without online traffic or foot traffic, if it's a retail store or whatever it is, it's really learning the sales process and the marketing process of that company.
So whether you're starting a business or you want to do that apprenticeship, to me, I had so many different places that I worked at and I got to see the sales process through some of those companies. It could have been retail with Radio Shack. I worked for Yellow Pages Company for a little while. I worked for Time Warner Cable on their call center department part time, trying to make some extra money years ago.
So I had all these different sales type backgrounds and I saw sales from multiple different angles in a company. And when you can actually see not only the sales process, but also get the feedback from a customer on what they did like, what they didn't like, now you can start to formulate more of those opinions of "If I was running this company, this is what I'd change to make us more money, to make our clients happier and to make a better experience for my co-workers or in the case of owning a company, your employees."
Mitch: Absolutely!
Adam: So whatever the industry is, go. If you can go and get just a sales job and just work as the grunt or whatever in that company – I don't mean to echo myself or repeat myself here, but I literally just met about a week and a half ago a guy who's in the board of directors for a major franchise. And I told him, "I've been thinking about buying into a subfranchise."
Mitch: I think I read about this.
Adam: Yeah. So he was basically giving me all this different advice. I got his phone number and everything from him. But one of the things that he actually said was "No matter what franchise that you want to go and start, I don't care if it's one that I'm on the board of or not, whatever," he was basically like, "Humble yourself and go apply to another local one and work there for a month."
He said fulltime. I don't know if I could take that fulltime. I might work a lunch shift or something like that to see the process. But he's like, "Humble yourself. Do the grunt work and figure out what really makes the company tick and get into that company culture because if you're not on the same wavelength as that or you don't like the systems and processes and you don't really see yourself working there, you're not going to feel good, your mindset is not going to be right, you're not going to feel good hiring people in order to do that."
Mitch: Yeah, absolutely. Cool!
48:24 what would you have done differently if you had to start over
Mitch: Well, I've got a couple of more questions and then we're going to wrap stuff up. So having the knowledge you have now, what would you have done differently if you had to start over?
Adam: I think that I focused so much on traffic when I was getting started because that's what everybody showed us. "Look at my traffic stats. Look at how much money I made." And they don't really talk about conversions. And obviously you could tell through some of my stories here, I focus heavily on the conversion side.
For me, I would have focused a lot more on the copywriting side. Even though it's not that natural to me, I've gotten a lot better at it obviously over eight years. I would have tried to get this good within my first year on my copywriting because if you're good at copywriting and conversions and those skills sets, people will send you traffic as affiliates.
So if I could go back and start something over again, I would want to work on the copywriting stuff more. And I would definitely outsource more and faster in my business because, for me, being the perfectionist engineer type again, just trying to step back in a way and trust somebody else to do it, they may do it half as good as you, three-quarters as good as you, 99% as good as you, but if you're a perfectionist, even that 1% is going to be like,
"Well, I should have done it." You've got to get out of that mode of thinking.
Mitch: Absolutely.
Adam: You can always have them do that 99%. You can go back and tweak stuff. They spent 40 hours on it and you spent two and you would end up with the same result with only two of your own hours. So again, having that trust and outsourcing more is definitely something I'd do a lot sooner in my business.
Mitch: Absolutely. Absolutely!
50:01 book recommendations
Mitch: And what are some of the top books that you've read or that you read at the moment that you recommend?
Adam: Honestly, I'm not much of a reader. I watch videos and trainings and that kind of stuff. When I first got started, I'd say The Magic of Thinking Big was a huge one. What You Say When You Talk to Yourself by Dr. Shad Helmstetter (don't ask me to spell that though) was another huge book in terms of mindset and attitude.
I think one of the most influential books as an entrepreneur is The Four-Hour Work Week by Timothy Ferriss because that was one of my first intros to how systems work. So I definitely recommend that one as well. Think and Grow Rich is obviously up there. Seven Habits of Highly Effective People is up there.
Most of the ones that I attempted to go back and read lately had been all – I could have summed up that book up in a paragraph. I just wasted my time.
Mitch: You read the title.
Adam: Yes, exactly.
Mitch: I've got a few that I've read.
Adam: And not to throw Ryan Levesque under the bus or anything because I'm sure his book was decent, but from what I heard, the first half of it was just like, "Well." Ask is the name of the book. So I should just ask my customers and clients and leads more questions and figure out what they want, give them surveys? Alright! I guess I didn't have to read that book.
Mitch: Yeah.
Adam: I found out unfortunately and especially, the more specific you go in business type books, I find a lot of that. I'd much rather read the mindset kind of books like I mentioned than the more specific business books. If anything, I'd rather hire the guy before I give him $10 for his book.
Mitch: Absolutely!
51:42 tools recommendation
Mitch: And what are some of the most used software or tools that you use every day that you couldn't run your business without?
Adam: Skype, Gmail, Google Calendar. One tool that I used a lot now is Asana. It's a project management software. I still use BaseCamp and some other ones with clients, but that's the biggest thing. Especially the more people that you're going to have on your team and the more things that you're directing within your company, you can't be the conductor of your orchestra without those things in place like the project management software in that case.
So, I definitely highly recommend Asana. That's what I've been using now for the last seven months or so.
Mitch: I've also heard a lot of good things about Asana. I've not currently got that many projects to manage. So we're just using Skype groups and that stuff. But I've got a friend of mine that owns an IT company and he has 12 staff and he loves it. He just talks about it all the time. That and Slack as well.
Adam: Yes. I was just going to say that. Slack actually has an integration with them I believe.
Mitch: Yep.
Adam: I haven't gotten around it. I haven't had the need necessarily for it quite yet, but I will be integrating their plug-in I'm sure in the very near future.
Mitch: Awesome!
52:54 where to find Adam Holland
Mitch: That pretty much sums it all. We've pretty much gone through all of the questions that I wanted to get through. And you've given us some incredible insights into paid marketing and mindset and all that stuff. So I really, really appreciate your time, Adam.
If someone wanted to learn from you, where is the best place for them to start?
Adam: Definitely AdamHollandMarketing.com. That's going to be my main hub now for all my different brands. It's going to be displayed on that site. So AdamHollandMarketing.com.
Mitch: Excellent! And do you have a social media profile or anything? Oh, I know you do, but do you want to share that with everyone?
Adam: Yeah. You can Facebook search 'Adam Holland', but I do have Facebook.com/AdamHollandMarketing. It's my fan page. I do occasionally put some videos or some posts here and there on that. And if you're okay with sometimes politically charged posts, feel free to send me a friend request.
Mitch: I was about to say that there's a little bit of left and right wing stuff there, but most of them are amusing.
Adam: Most of the time, it's going to be inappropriate humor anyway. So if you're sensitive, stick with the fan page.
Mitch: Or business opportunity bashings, which is a great domain name. You should really grab that. BusinessOpportunityBashing.com.
Adam: Yes. I do actually own I think Business Opportunity Review. I think it's one of my domains. So I should hit that up.
Mitch: Awesome, man.
Adam: Another side project for the backburner.
Mitch: Yeah, thank you so much for your time. If you're wanting more traffic or more leads in your business or you want someone to help you with your sales and marketing funnels, Adam is the man to talk to. He has helped me out a lot of times in my business and I couldn't recommend him higher.
I'm really grateful to have you on here. I know you're a busy guy. I know you're sitting there in your pajamas and your hair is all over the place and you're such a busy, busy guy. So I really appreciate you getting on the podcast and sharing your insights with us.
Adam: Absolutely, man. It's been my pleasure. I really hope that the people listening got a lot out of it and they can take this few skills set tidbits and a few golden nuggets of mindset and they can formulate that. It's more fuel to the fire in whatever they're doing. Hopefully I can inspire some of you that are listening to this into starting your own business or growing what you already have.
Mitch: Awesome, man. Awesome! Okay, until next time, this is a Printing Money Show. I'm your host, Mitch Sanders. Over and out.
Favorite Books
The Magic of Thinking Big by David J. Schwartz
What You Say When You Talk to Yourself by Dr. Shad Helmstetter
The Four-Hour Work Week by Timothy Ferris
Think and Grow Rich by Napoleon Hill
Seven Habits of Highly Effective People by Stephen Covey
Favourite Tools/Software
Skype.com
Gmail.com
Google Calendar
Asana.com
BaseCamp.com
Interview Links
http://fantasticfollowup.co/video-4/
http://www.adamhollandmarketing.com/
https://www.facebook.com/AdamDHolland
http://facebook.com/adamhollandmarketing

Subscribe to
PrintingMoneyPodcast
Or subscribe with your favorite app by using the address below