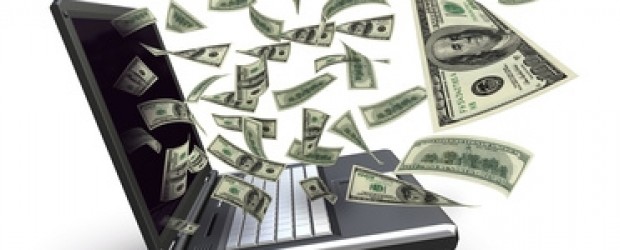 Here is the quickest way I know of to start a business.
It requires:
NO money
NO website
NO business card
It's very basic.
Find a really well-written "how-to" article. Then offer the solution that article provides as a service to everyone who shared it on social media. Use the step-by-step instructions from the article to learn how to offer the service.
No experience required.
Want an example?
Here is the step-by-step process
I'm going to walk you through both steps. Follow along and do what I do.
Step 1: Find a "how-to" article
Here is an incredibly detailed article on how to set up a retargeting campaign: How to start your first $100 retargeting campaign.
You don't need to know what retargeting is or have ever set up a campaign in your life. Just read the article.
Seriously, go read it. I'll wait.
…
Done?
You now know more about retargeting than 99.9% of people online. You are an expert (in relation to nearly everyone).
Congratulations!
Tip: A few good places to find detailed how-to articles are Okdork, Backlinko, Quicksproutand Buffer.
Step 2: Offer the article as a service
Now your job is to take the information in this article (how to use a retargeting campaign to grow your business) and offer it as a service to everyone that shared it.
How do you do that?
First, go to Topsy.com and enter the post's URL.
This will give you a list of everyone who shared the post on Twitter.
Click on the "Influential Only" tab. This will show you a list of Twitter users that have 1) shared the article 2) have a sizable audience (i.e. enough money to pay you for a service).
Now, you need to e-mail each person on this list with this e-mail.
Adarsh,
I've been following you since last March when I saw you share Noah Kagan's article on how to spend your first $100 on a retargeting campaign.
I love that article.
In fact, I started offering the exact process he laid out in that post as a service.
Trippeo is a really cool app and I've put together (based on Noah's article) three different retargeting scenarios for Trippeo.
Here is a link to the full campaign and some projected results: [link to Google doc]
Would love to help you guys implement some of Noah's awesome strategies.
-Bryan
If you offer this to all 5 people on the Topsy list, 1 person will buy.
Charge $1,000 for your service.
Need more service ideas?
My challenge to you.
Try this 5 times.
Don't get married to one idea. Don't look for a silver bullet. Don't try to make a $1,000,000. Just make $1,000.
I've put together a list of 50 articles that are prime candidates to be turned into service businesses. You can download that for free in the Videofruit bonus section.