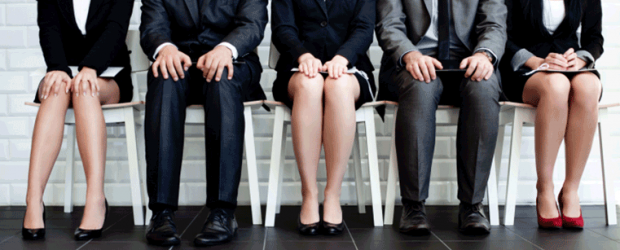 Are you ready to build your dream team of inbound marketers? Do you know what roles to fill and how to find the best people for the job? Hiring inbound marketers is fairly new and uncharted territory for many businesses straying from traditional marketing and adopting more inbound-driven, web-based marketing tactics.
Just recognizing the need to invest in inbound marketing is step one. The next step is assembling an all-star cast of marketers — a team of lean, mean, digitally fluent, content-creating machines to take your marketing to the next level.
So how do you acquire this killer marketing line-up? How do you spot the Jordans in a sea of Bulls? These 10 core marketing job descriptions are a great start to finding your key players. And if that's not enough …
Feel free to adapt, modify, and use them in your own search for your next all-star marketing team members.
10 Core Job Descriptions to Build an All-Star Marketing Team
1) Inbound Marketing Manager Job Description
If your marketing department is just starting to make the shift to an inbound approach, it's possible you'll still need to prove the success of your inbound marketing program. If this is the case, you'll likely be looking to hire an all-in-one inbound marketer — someone who can build and grow your inbound marketing strategy from the ground up. Look for someone who is very self-motivated and versatile … and gets stuff done. And if you're still trying to convince your boss to to make the shift to inbound in the first place, download these 100 stats, charts, and graphs to help you get inbound marketing buy-in.
Job Description:
We are looking for an amazing, data-driven inbound marketer to own the majority of the marketing funnel for our company. You will be in charge of attracting site traffic, converting that traffic into new leads for the business, and nurturing those leads to close into customers, the latter of which sales leadership will help you accomplish.
Responsibilities:
Build and manage a rich content/editorial calendar that attracts a qualified audience to our owned properties (including blog posts, whitepapers, ebooks, reports, webinars, infographics, etc.).
Grow new leads, including marketing-qualified leads, by converting site traffic through calls-to-action, landing pages, and lead generation content (including offers).
Optimize our marketing automation and lead nurturing processes through email, content, and social channels.
Establish closed-loop analytics with sales to understand how our inbound marketing activity turns into customers, and continually refine our process to convert customers.
Requirements:
BA/BS degree or equivalent work experience.
Some past experience in marketing preferred.
Excellent communicator and creative thinker, with an ability to use data to inform all decisions.
Proficiency in marketing automation and blogging software in order to generate traffic, convert visitors into leads, and then nurture them (using dynamic workflows) into converted customers.
Bonus skills: HTML/CSS, Adobe Creative Suite.
Responsibilities:
Build and manage the company's social media profiles and presence, including Facebook, Twitter, LinkedIn, and additional channels that may be deemed relevant.
Create shareable content appropriate for specific networks to spread both our brand and our content.
Monitor and engage in relevant social discussions about our company, competitors, and/or industry, both from existing leads and customers as well as from brand new audiences.
Run regular social promotions and campaigns and track their success (e.g. Twitter chats, LinkedIn discussions, etc.).
Work alongside other marketers and content marketers to help distribute content that educates and entertains our audience and supports marketing goals.
Drive consistent, relevant traffic and leads from our social network presence.
Explore new ways to engage and identify new social networks to reach our target buyers.
Track, measure, and analyze all initiatives to report on social media ROI.
Requirements:
BA/BS degree or equivalent work experience.
Active and well-rounded personal presence in social media, with a command of each network and their best practices.
Excellent communicator and creative thinker, with an ability to use both data and intuition to inform decisions.
Proficiency in using social media software (e.g. HubSpot's Social Inbox) to monitor social media conversations. You will be our ear to the ground to route the appropriate marketer, sales rep, and/or support rep to social conversations.
Bonus experience and skills include Adobe Creative Suite, demand generation, inbound marketing, and blogging.
3) Blog Manager Job Description
Did you know that, according to HubSpot's 2014 State of Inbound Report, marketers who have prioritized blogging are 13x more likely to enjoy positive ROI? If you aren't taking business blogging seriously enough, now would be the time. And hiring a dedicated blogger or blog manager is crucial in creating remarkable content. You need someone who is not only a great writer and editor, but who can also keep your brand's voice consistent across daily published content and understand how to use your blog to generate qualified traffic and leads for your business. An ideal blog manager will understand your buyer personas so well that published content addresses their needs, wants, and problems.
Job Description:
We are seeking a savvy wordsmith to join our blogging team. Candidates must have a knack and love for writing, a comprehensive understanding of the industry, and experience in blogging to achieve business goals. The blogger will be expected to sustain and develop the company's voice across all blog content.
Responsibilities:
Job Description:
As a marketing operations manager, you will work to create scalable processes that ensure best practices in lead generation and database management. You will also conduct complex data analyses that will be used to inform strategic decisions by stakeholders from across the company. You will be working in a fast-paced environment managing multiple projects at once.
Responsibilities:
Manage technical aspects of key marketing systems (marketing automation, CRM) used to generate, distribute, and report on leads.
Establish and maintain scalable processes that ensure best practices in campaign and lead management.
Create and maintain metrics reports on marketing and sales activities, effectiveness, and business impact.
Analyze marketing and sales data to develop insights and make recommendations on areas for optimization.
Monitor and maintain data quality within the marketing database.
Evaluate new technologies and add-on applications to improve and optimize marketing team performance.
Requirements:
BA/BS or equivalent working experience.
Strong analytical skills (including mastery of Microsoft Excel) and experience with reporting and data analysis.
Proficiency in marketing automation systems (e.g. HubSpot) and integrating those systems with other technologies.
Ability to manage multiple projects at the same time in a fast-paced environment.
Technically capable, excellent communicator, and a desire to improve processes.
So … are you ready to assemble your dream team? To fill out your team even more, download our full collection of 37 marketing job descriptions here.
Keep these roles and skills on your radar as you take your marketing to the next level. Then check out these interview questions and candidate screening best practices from HubSpot's CMO himself to help weed out the best of the best.
Editor's Note: This post was originally published in January 2014 and has been updated for accuracy and comprehensiveness.